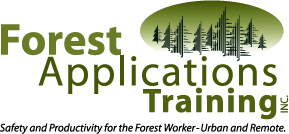 Fall 2021.... Dates to be Announced
Forest Applications Training at Berry College
For Information - INFO@ForestApps.com .......
Berry College believes in a hands on approach to education as does Forest Applications Training. They manage approximately 27,000 acres consisting of every aspect of agriculture and land use. It's a perfect fit for Forest Applications Training Programs and we are ready to begin filling our 2020 workshops at their River Farm property.


The Next workshop will start TBA for three days at Berry College. This workshop will be a very comprehensive three days but will be suitable for any chainsaw experience level. When you leave this workshop you will have a very solid basis in Storm Sawing that you can pass along to others. A great workshop for anyone who picks up a chainsaw but especially for municipal and township work supervisors....
To Be Covered:
PPE Requirements
Chainsaw Reduced Down Time
Sharpening
Reactive Forces
Planning of Hazard Felling
Planning for Storm Sawing
Hands on Practical Applications
Lunch will be provided daily but all other travel expenses are participants responsibility.**
Cost $550.00

--------------------------------
**The workshops will begin on the Berry College River Farm Barn and the field work will be located on the Berry River Farm just north of Rome, GA. There are plenty of routes to Rome and room accommodations are all very close and reasonable. We will supply you with information as you enroll. Because of the limited space/openings for these workshops you must prepay 10 days prior to the starting date. Credit cards can be processed for payment of these workshops.
To register contact us by phone or by eMail to info@ForestApps.com

If you are unable to make it to one of these workshops, we are planning a schedule now for upcoming months. Please send us a message to let us know your intensions and we will keep you informed of future workshops.
We are so excited about our relationship with Berry College and we know it is going to be a sought after training center for chainsaw operators in the future. Come and be part of our initial workshops, you will be very pleased with the experience!